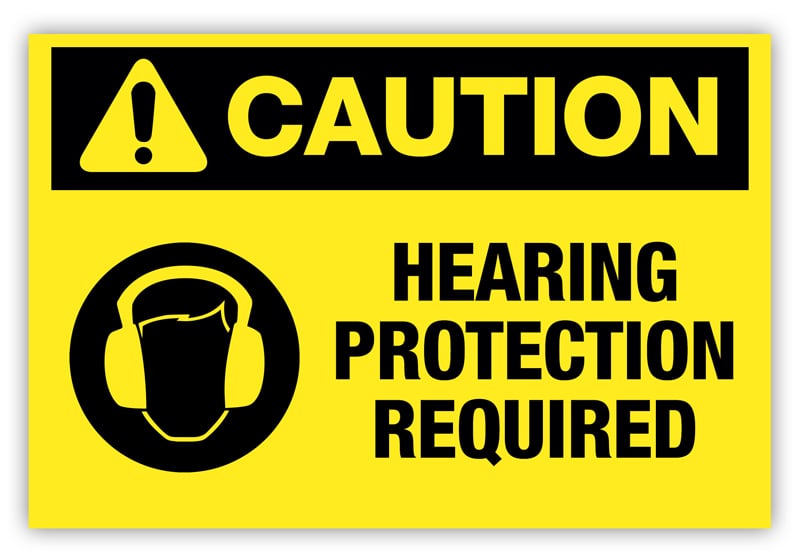 Did you ever wonder if ear muffs or ear plugs would be a safer/better option for you. Well we've received a few questions and concerns regarding this area of interest. First of all, hearing protection is extremely important in general. If your workplace requires ear protection, there is most likely a really good reason.
Creighton University published a study saying that a good "rule of thumb" for knowing whether or not you should be protecting you ears is if you have trouble hearing a normal tone of voice at about three feet away.
85 dB is when hearing protection is required
90 dB is considered an 8 hour average limit
100 db is considered a 15 minute average limit
110 dB can result in hearing loss if exposed to for more than 1 minute
When we talk about hearing protection, we are talking about the sound that actually reaches the drum of the ear. We simply want to reduce that as much as possible.
Ear Plugs:
THE GOOD:

Greater protection than ear muffs due to being tightly inserted into the canal
Lightweight
Easy to carry and transport
More comfortable with hard hats and glasses

THE BAD:

It can be difficult to find a pair that fits well
Difficult for those with ear infections to wear
Here at Construction Gear, we carry corded and uncorded ear plugs.
Ear Muffs:
THE GOOD:

Universally fit everyone
Usually adjustable for maximum comfort
Comfortable in cooler climates to keep ears warm

THE BAD:

Usually offer less protection than plugs
We sell cap-mounted, over-the-head and multi-position ear muffs.
OSHA